Yikes! Sorry for that little server outage. Nice timing, huh?
I'm working on a shop update that will be ready at 2 pm. EST. Sarah sent loads of delightful handspun and I've been dyeing my heart out. There'll be Sock, Fat Sock, Tough Sock, my new BFL Sock, and BFL and Corriedale wool spinning fibers.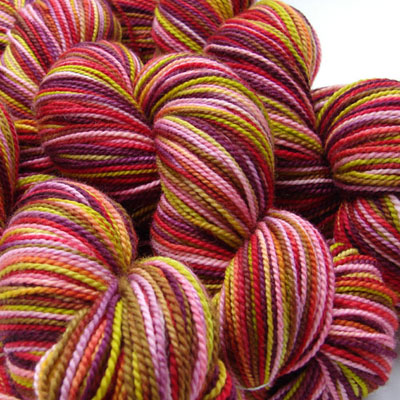 *shop away at 2 pm*
The new BFL Sock is a 4 ply fingering weight spun from superwash Bluefaced Leicester wool. BFL is a longwool breed, which means this yarn is stronger than the Merino I use for Sock. It's still nice and soft and has a lovely soft sheen. It's a nice addition to the sock yarns I carry. This yarn would definitely be nice for lace knitting, as well.
See you at 2!