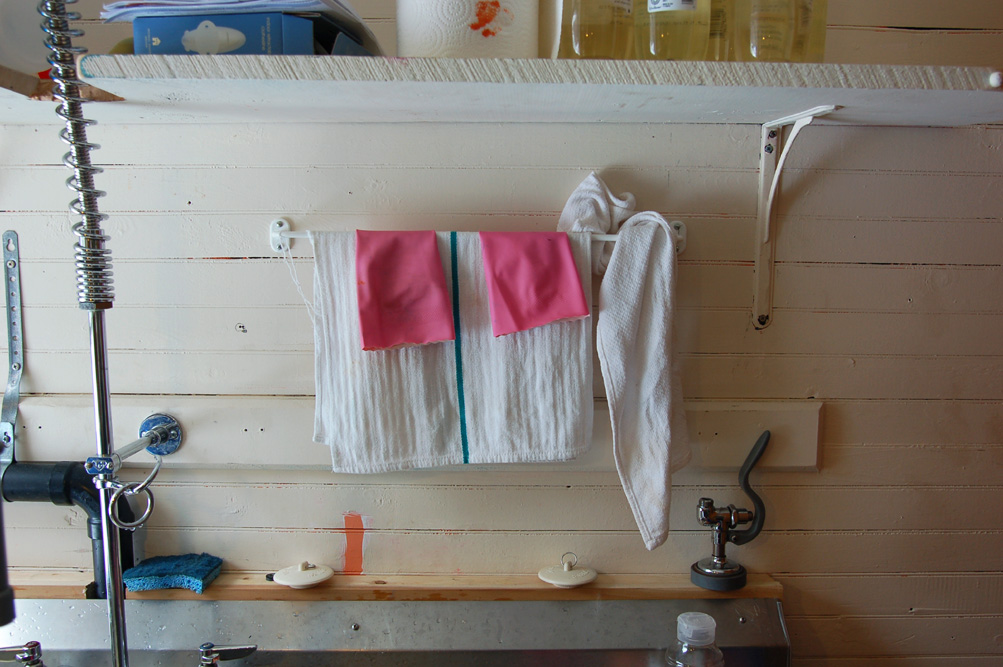 I'm Adrian Bizilia, the fiber fiend behind Hello Yarn. I am a trained artist who's been obsessed with making stuff my whole life. Upon rediscovering knitting about 20 years ago, I became unsatisfied with commercially available yarn and the rest is history. My husband Mark is a pro at winding skeins, hanging stuff up to dry, and packing orders.
We live in an old house in rural western Massachusetts with our lovely dog Pippa. When we're not making fiber for you, we're gardening, preserving food, and trying to do something about the decayed state of this old house. In my spare time, I write some knitting patterns.
You can watch us live our lives on Instagram.