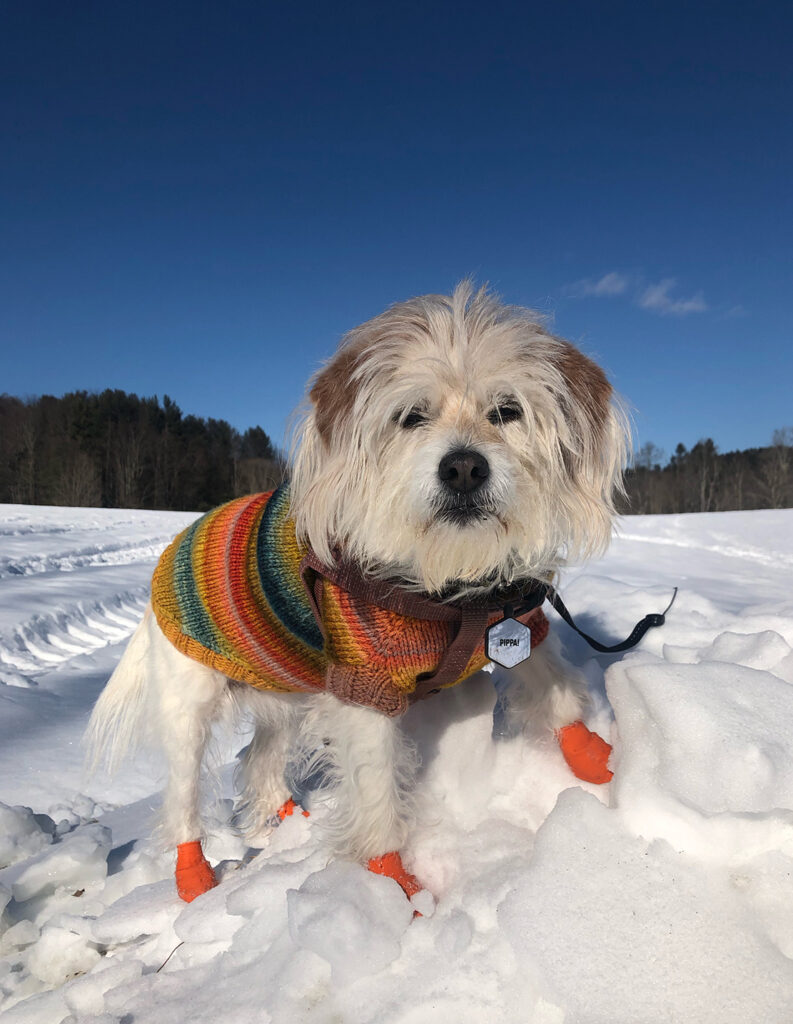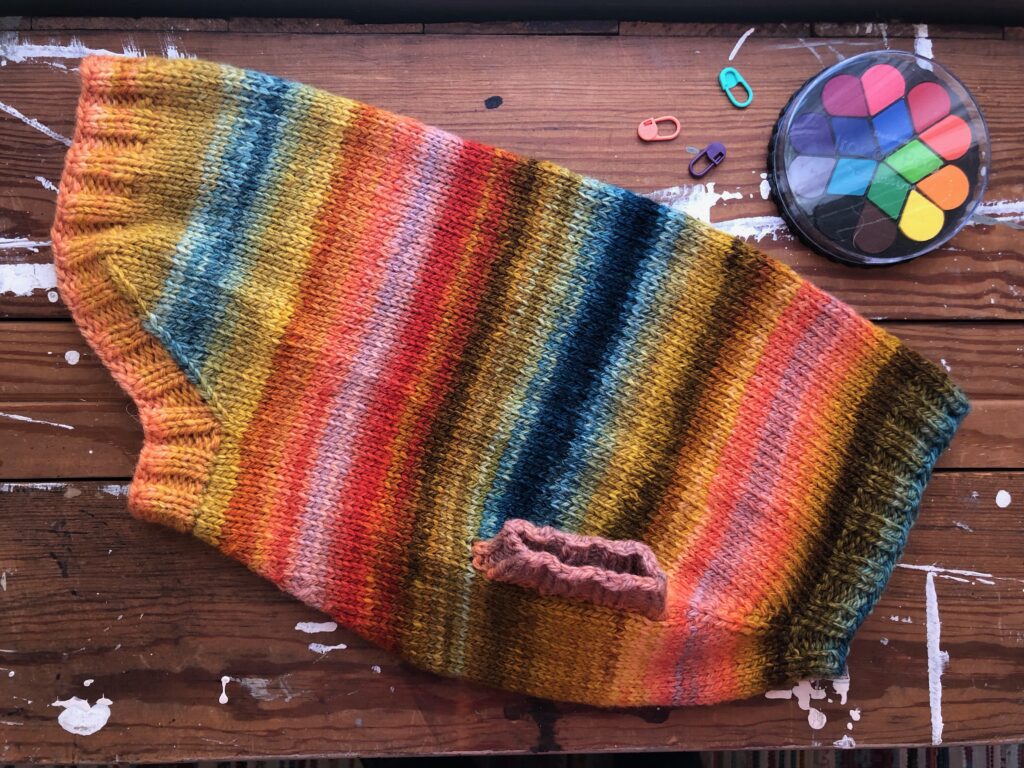 Pippa needed a new sweater and I had just the yarn for her, spun during the 2021 Tour de Fleece. The fiber is "All Bark and No Bite" Corriedale, spun into 8 oz., 352 yards of Aran weight chain ply from the full width of the top for big chunks of color.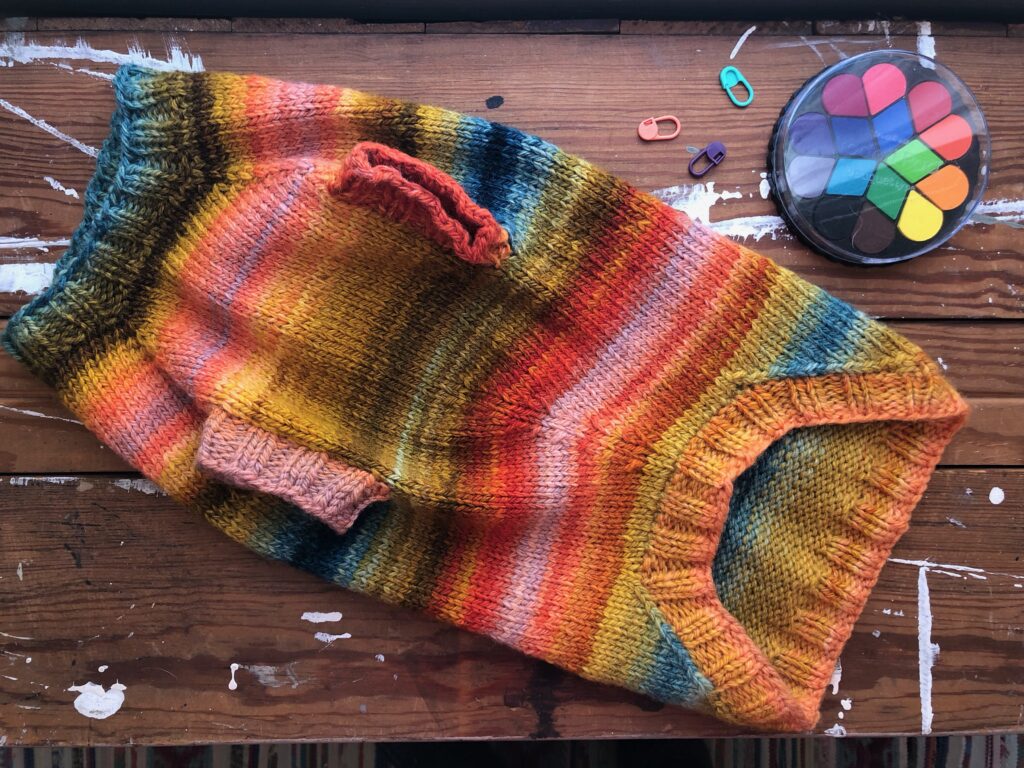 This is some serious Rainbow Brite action. The sweater is one that I devised for her when we first got her 13 years ago. I start with the neck, then do two sets of paired increases to the leg openings. I knit back and forth for the section between her front legs, then switch and knit back and forth across the back. I then join the two sections behind the front leg openings and resume knitting in the round. A single line of paired decreases nips in for the tummy. I put approx. 1/3 of the stitches on a holder to shorten the underside, then decrease until just the back half or so stitches are left, then put on the ribbing all around the opening and around the leg holes. Works great!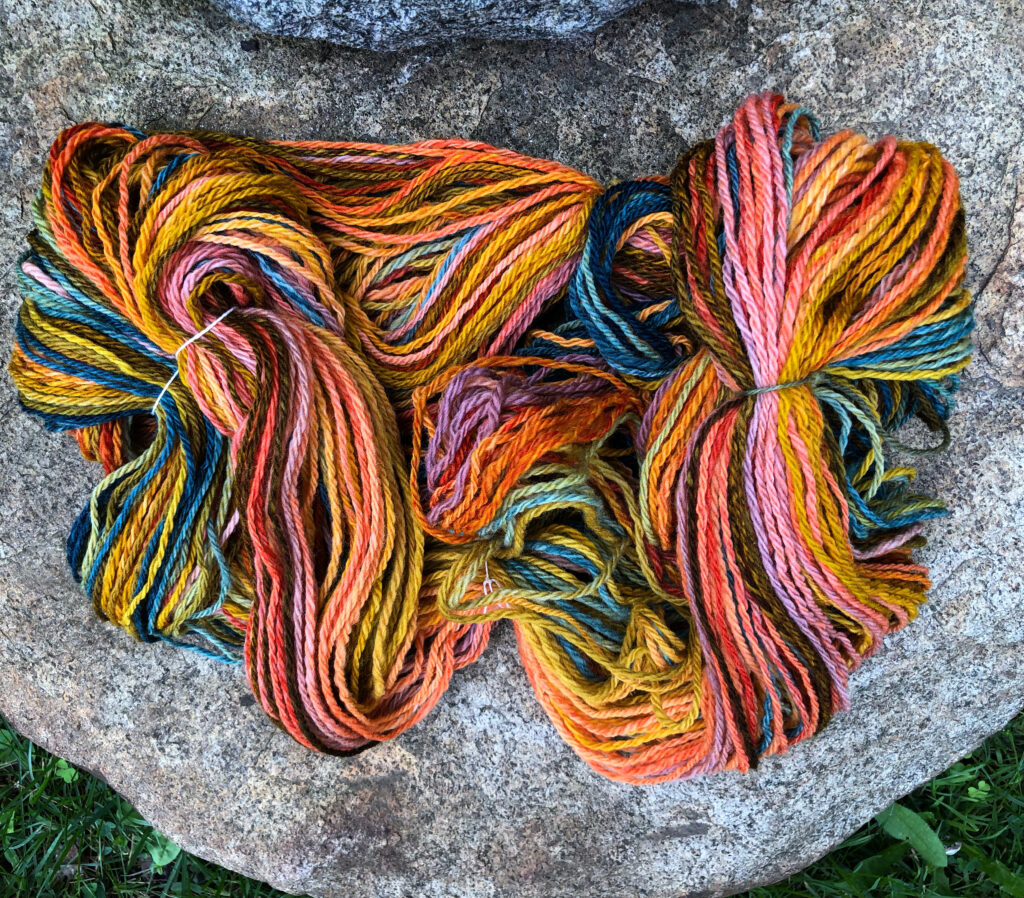 The chunky, springy yarn made for a very soft and squishy sweater. She's toasty warm on those minus degree days, with her sweater and baby carrot shoes.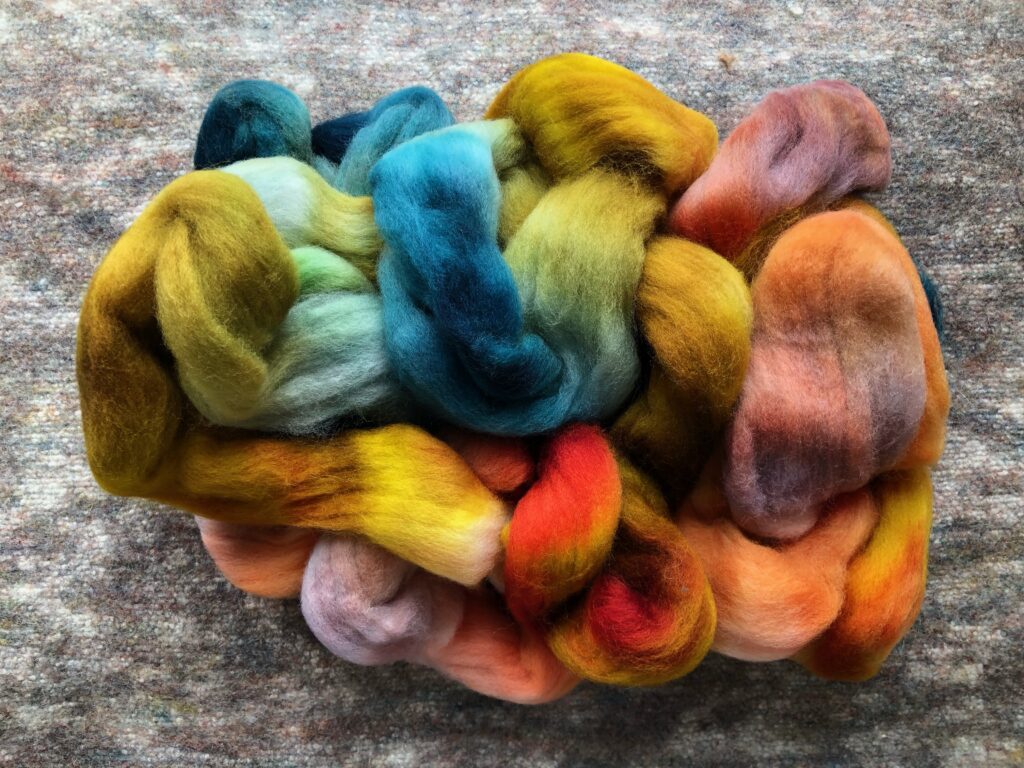 I don't have a pattern for your dog, but there are lots out there! There's a dog sweater generator on Ravelry that looks promising, and a special wiener dog sweater, also Ravelry, too!
2 Comments