How I Knit Cardigan Button Bands Before Cutting a Steek
I cut my first steek in 2006, but it wasn't until 2016 that I realized it would be a good idea to knit the button bands on before cutting the sweater open. It prevents pulling on the cut steek stitches and assures you that you've got button bands that won't deform the front edges of the cardigan.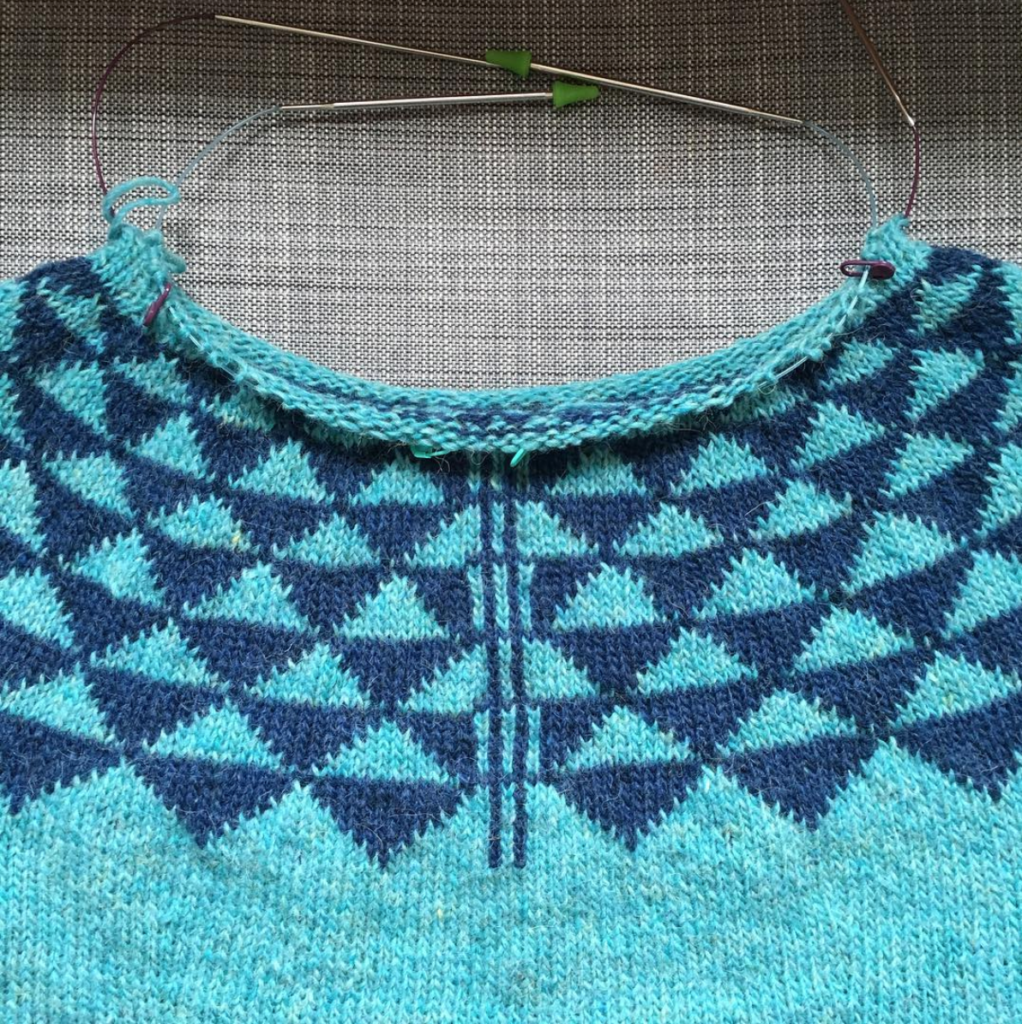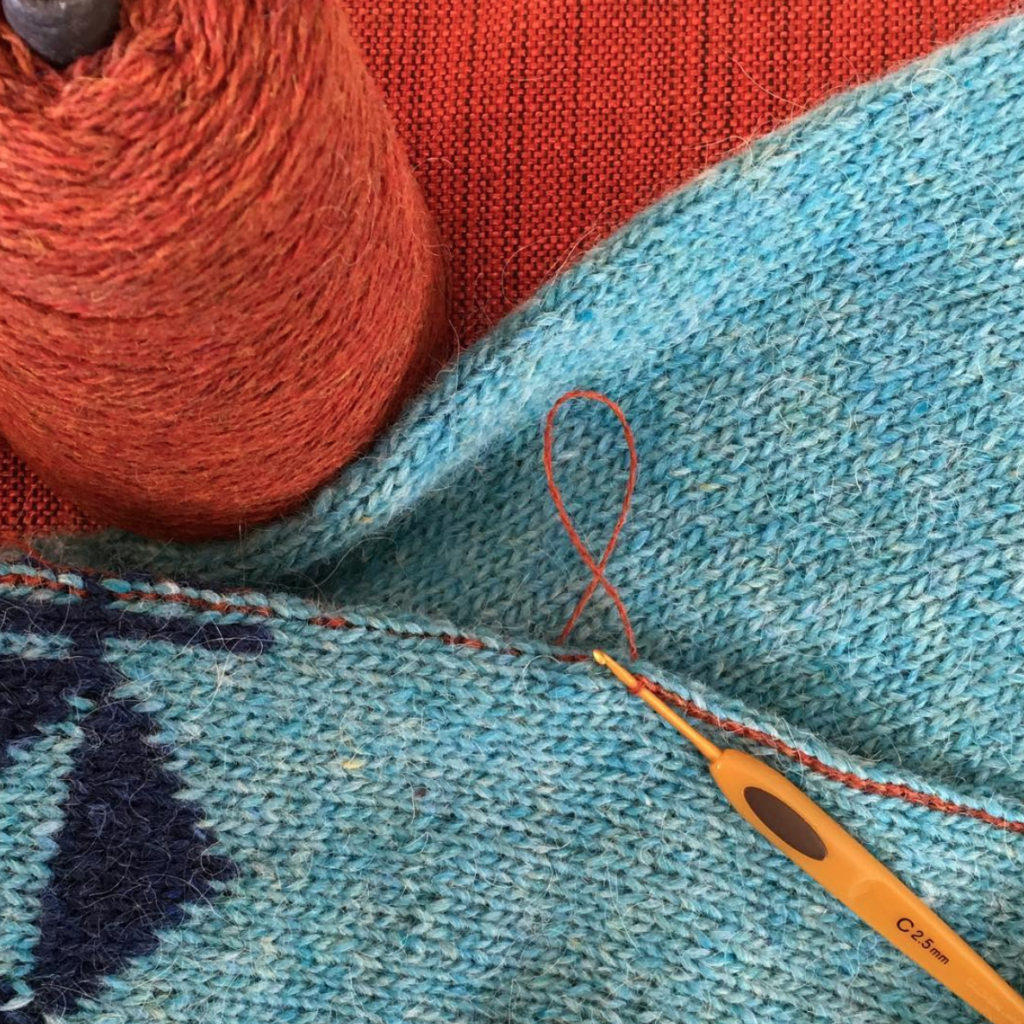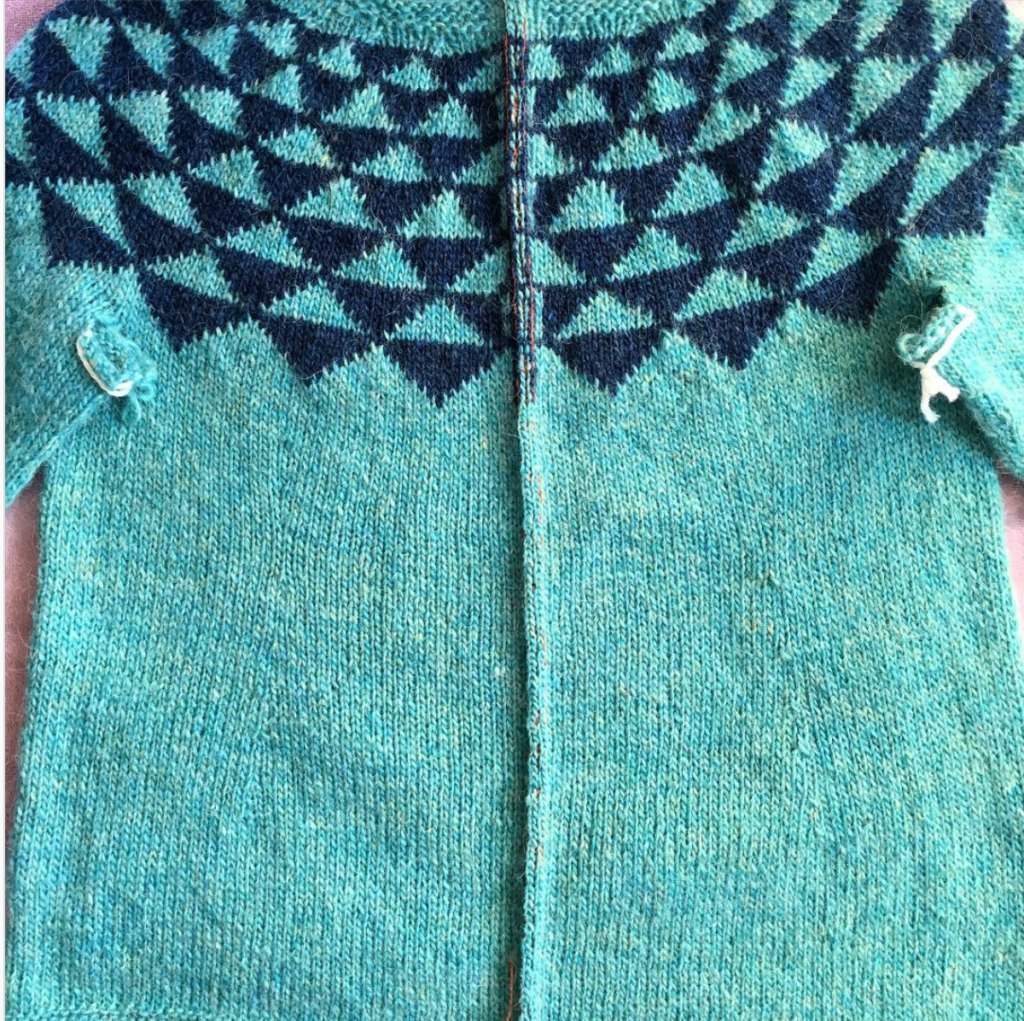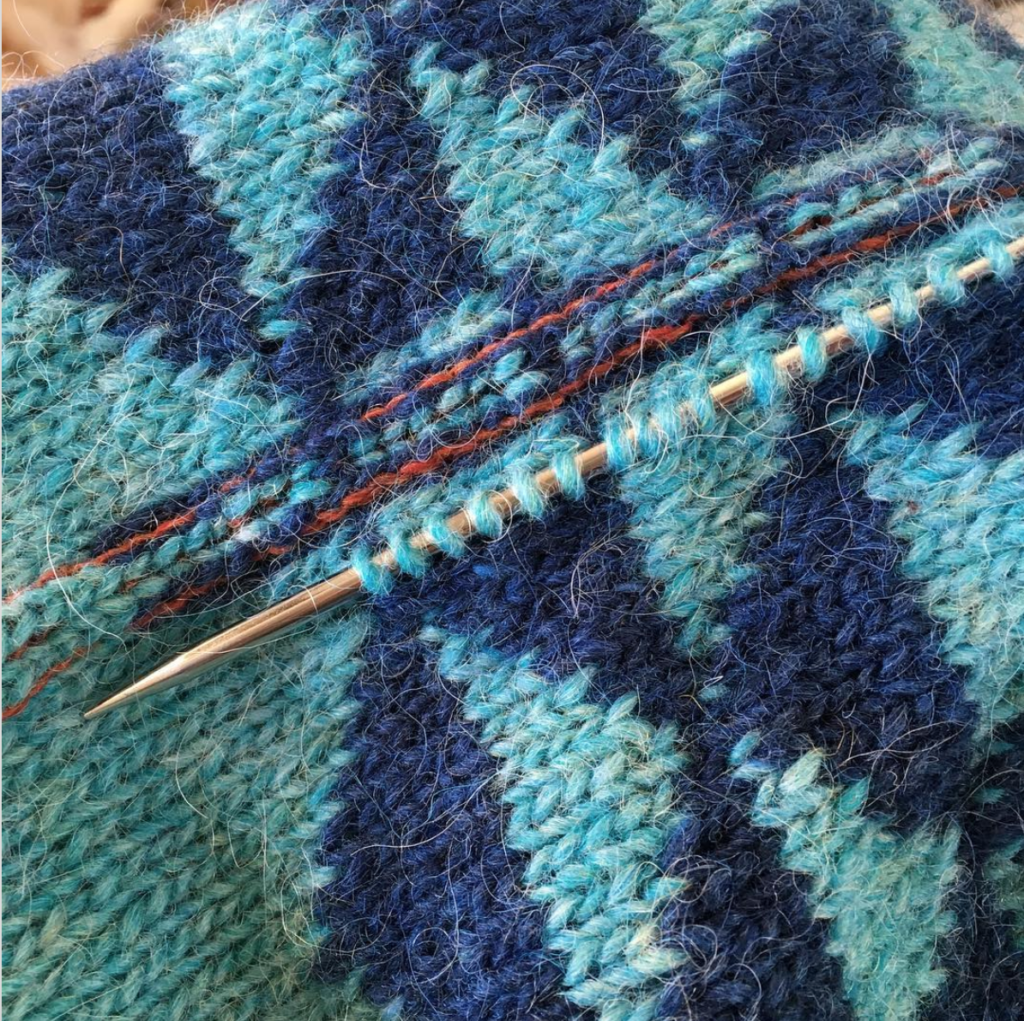 In my most recent cardigan, not shown, I picked up stitches from the front under one stitch and back out to pick up the yarn from the front, much like the crocheted steek reinforcement I did. That worked well and created a nice turned-under steek facing once the steek was cut. Recommended!