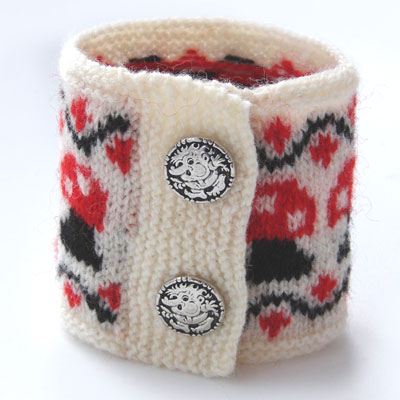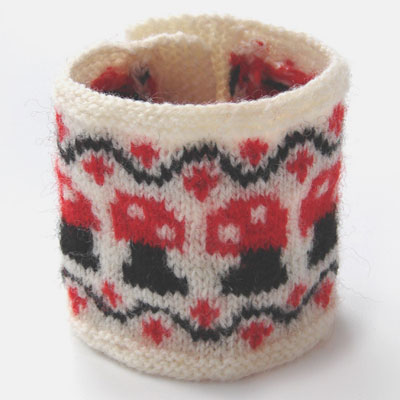 It's not perfect yet. I've got to keep the red and black steek stitches in at least by one stitch, so they don't peek through when the button band stitches are picked up, and the button bands need to be slightly narrower, but it's a good start.
The buttons, stolen from the ill-fitting neck warmer part of the Highland Norsk sweater, are PERFECT on this. I fretted and fretted all through the knitting that they would be too large, but they look great.
I got the buttons at Bea Ellis Knitwear (A++ service), but they have more styles here (I've never shopped there). If you have, let me know. I'm sure I need more troll buttons, now that I've used these.
Pattern to come, so find some buttons!