Thinking About: Purl Bee's Treeline Striped Cardigan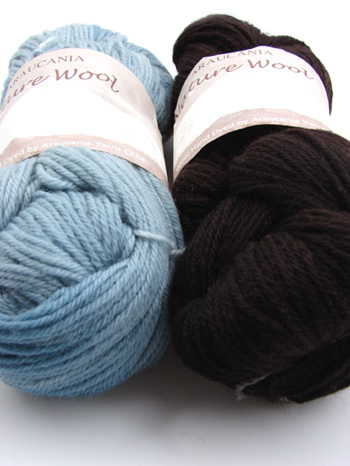 Araucania Nature Wool Worsted in colors 19 and 35
I used this yarn in a recent design project and loved it so much that I bought some for myself. Over the weekend, I came across Purl Bee's Treeline Striped Cardigan pattern (pattern here). Those stripes! The stripes are so fine and mottled that they look hand-drawn. Must have, in the same colors, even, which is rare. I'll definitely add some waist shaping, and I'm not sure about getting gauge, but that's about it for changes. It's lovely just as it is. Let's not mention that half of my shirts and socks are striped, and that I might be getting a little carried away with this lately.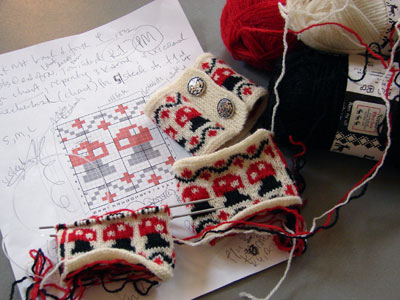 The pulse warmers are coming along nicely but slowly. Work has nipped away at my knitting time until it's almost become nonexistent. This must change. On Saturday and Sunday night, I planted myself on the couch and knit for hours and hours: long enough that limbs fell asleep and I had a limp when I finally did get up. Tea and cookies (love them) were consumed, and really excellent movies were watched. I'm slightly embarrassed about my love of the last one, but might as well put it out there. This is where you realize that I might be a little screwy. :P
There's a shop update tomorrow, with handspun and hand-dyed yarn galore, plus lots of turned wood tools from Maisy Day Handspun. See you then!