Norwegian Baby Hats and Fiber Club
Over the years, I've seen a particular type of baby hat over and over without ever finding the pattern. There was always a reference to an old magazine or book from ages ago, but never anything I could find, let alone read, as the pattern always seemed to be Norwegian or Swedish. Well, I did find it, finally, and it was in Norwegian, but Kelly Sue asked Susann, who asked Theresa and by golly, I have a translation. It was pretty roundabout, since I know everyone involved and could have emailed Theresa, myself. :P We're working on getting permission to post it in English, because SERIOUSLY, have you ever? I didn't think so.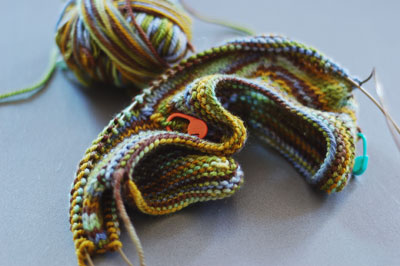 I've got one started in Herbal. It's sport weight, and the pattern calls for fingering, but I'm knitting the smallest size in hopes it fits at the same time the matching baby pants do.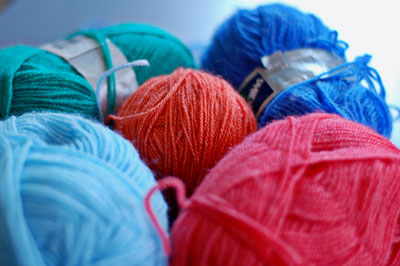 It's lovely in the Herbal Fat Sock, but this is what I've got my eye on for others. Oh, yeah, two color pointy striped baby elf hats.
On an informational note, I am not having a baby. Kelly Sue is, though, and that's all the excuse I need to lose my mind and knit 74 baby things. Kelly Sue, leave a drawer empty for all the stuff I send!

Fiber Club:
The whole of the fiber club has shipped for May and I've posted details over at the club's blog.
I spun up a LARGE sample (a little larger than actually shipped to the club members), because I've been thinking about more Baby Surprise Jackets.
So as not to ruin the fiber club surprise, you can see the yarn by clicking here.
6.3 oz., 360 yards
two ply
worsted weight
worsted spun, but softly
Now, to spin a companion yarn. What do you think? Pluot? B r o o k l y n t w e e d, I'm talking to you, in particular.