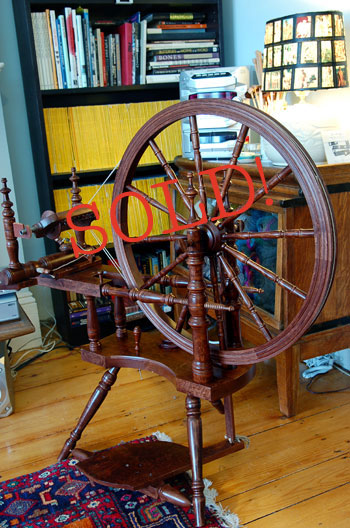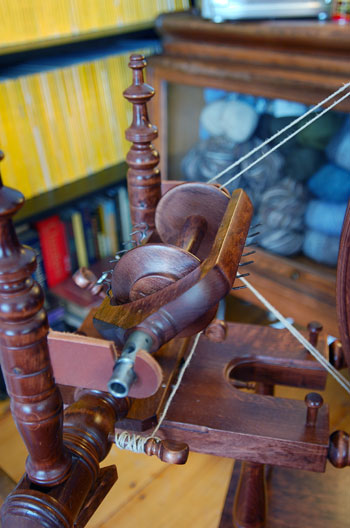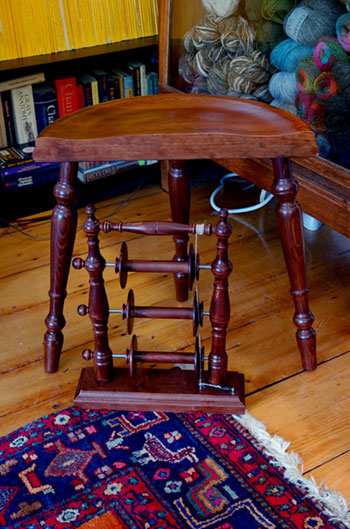 I'm having to part with a wheel, folks, the Kromski Polonaise. It's for sale here. I love her, but I've found that spinning on the couch allows me to spin comfortably for a massive amount of time, and it works out better if I treadle with both feet.
The wheel is pristine, comes with 4 bobbins, a tensioned lazy kate, and matching stool (the stool has a couple of nicks to the finish). $475 + $6 shipping. I'm only shipping this within the US. If you can pick her up here in Boston, I'll knock some off the price.
Somebody buy her so I can get a double treadle lazy lady wheel! :)
ETA: Someone's coming to see her, so I've taken down the sale page. If you'd like to be notified if she doesn't sell, comment and let me know.