Today at 2 pm EST, I'll be adding a whole mess o' stuff to the shop.
I think this is my favorite: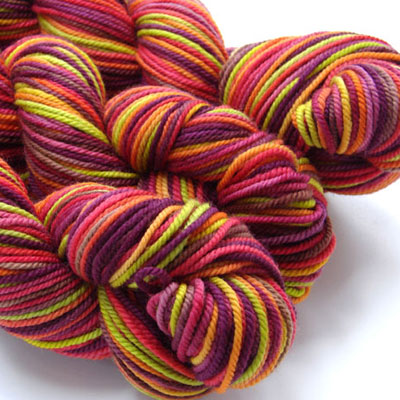 Plunge Fat Sock
I've dyed up tons of Fat Sock for all the BSJs and toasty socks you know you want to knit, plus Sock in gentle colors, BFL Sock in Single Color skeins, Single Color Lace Weight Wool in saturated colors, plus lots of Corriedale, Merino, and BFL spinning fibers and kits.
Sarah from Maisy Day Handspun send hand-dyed Merino sock yarn and some handspun, including a glorious fat skein of South African Fine Wool handspun in fruity colors that I want to steal for myself.
As usual, shop here and see it all over at Flickr.
Thanks so much!