It's just a wee one. Today at 2pm EST, here.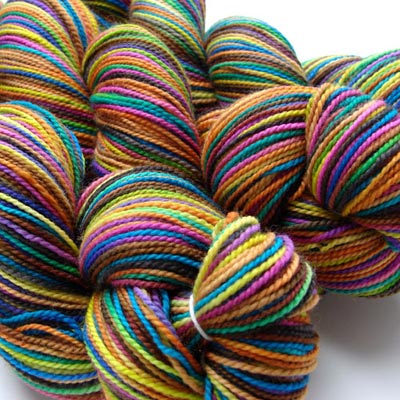 We have Sock, Fat Sock, and hand-dyed spinning fiber from me, plus Merino laceweight and handspun goodness from Sarah of Maisy Day Handspun. You can see it all here before you shop here.
Knitting:
I'll be back tomorrow with a Tomten sleeve. My short-rowed shoulder (instructions from Jared) worked out beautifully. Jared, the Tomten and I love you! Poor Jared. I have to flatter him (kiss his ass, whatever!) because he's done with his jacket and has been waiting for me to finish mine FOREVER. What a peach!