New Pattern: Hickory Mittens
I designed a new mitten!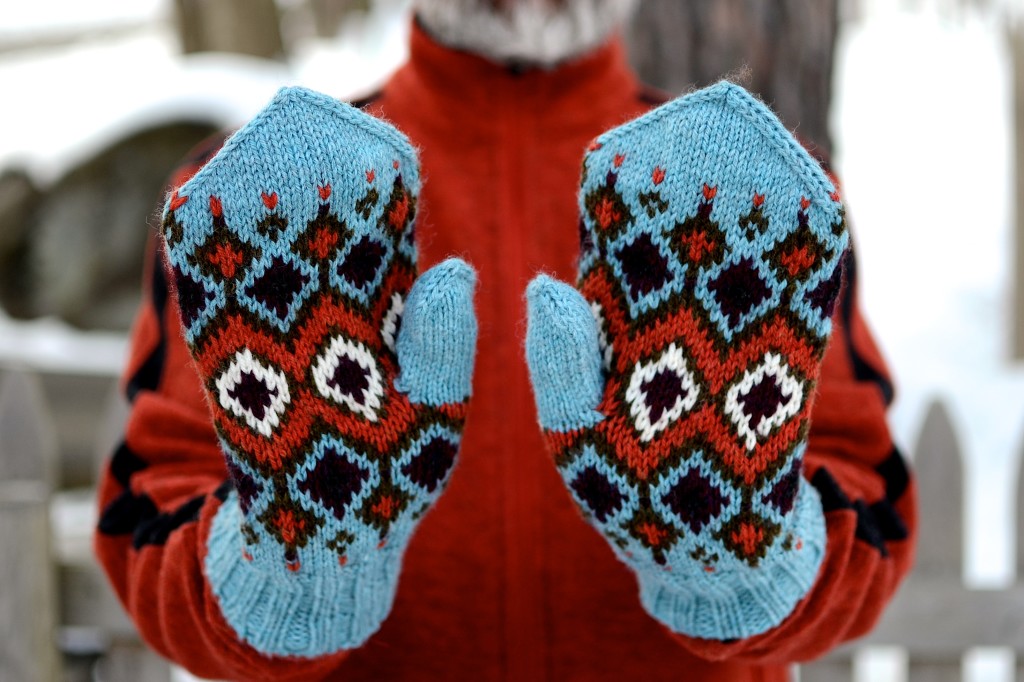 The Facts:
Yarn: Cascade 220 solids and heathers
Pattern: Hickory Mittens (straight to Ravelry with you!)
Needles: size 3, 4, or 5 US or size needed to get gauge
Gauge: 28 (26, 24) stitches and 28 (26, 24) rows = 4" [10cm] in colorwork pattern. Finished mitten size is determined by gauge/needle.
Size: Unisex adult S (M, L)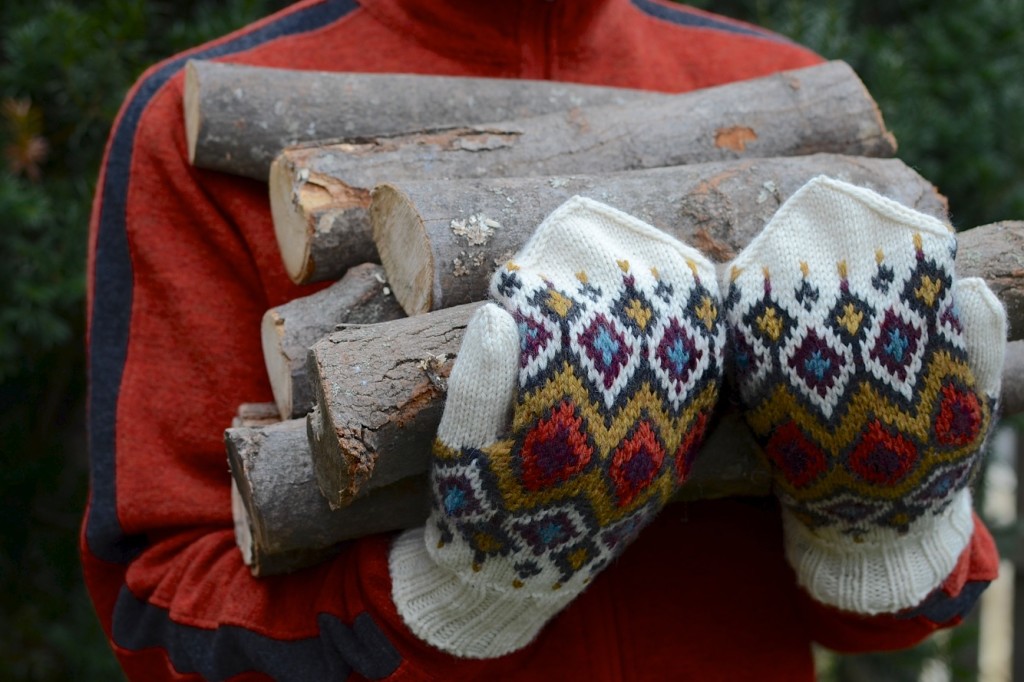 The Yarn:
I used Cascade 220 for these because it's a fantastic sturdy yarn for mittens and because chances are, you have some of it laying around.  The motif outlining only requires 50 yards and all the contrast colors less than 40 yards, so chances are, you can find the yarn in your stash or you'd only need to buy the main color skein.
The Chart:
The chart for these mittens is in black and white, using symbols for the colors, which means that if you have a set of markers or colored pencils, you can have a grand old time coloring in the chart and testing color combinations.
The Knitting:
It's a little bit of a challenge, and a whole lot of fun.  There are up to four colors per round, which means they're not a good first colorwork pattern.  That said, if you can strand two colors, you can do four.  It just requires a little organization of balls or butterflies (check out this video) of yarn. Take special care to make nice loose floats and you're good to go.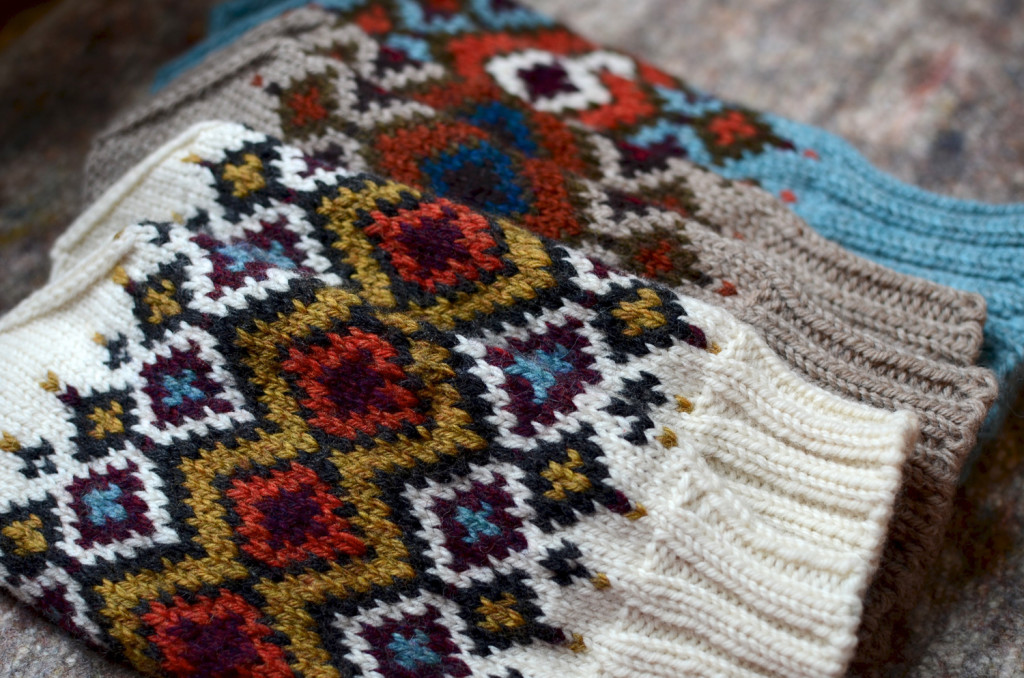 No Lining:
For once, there's no lining!  These mittens don't need it.  They're plenty puffy and warm with all the stranding that's going on inside.
Thanks, everyone! Let me know if you have any questions that aren't addressed on the info page.