Finished Objects- French Press Cozies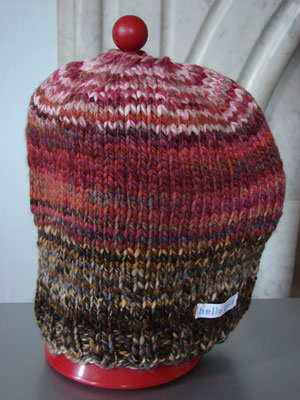 If you have a French press coffee maker, you either have a cozy or know the sadness of a tepid second cup. After a little experimentation and input from a friend with cold coffee, I've come up with one that makes me happy. These cozies won't get coffee drips all down their fronts, like the velcro-on style I already had, and can be placed on the press before the pot is plunged, helping to keep the coffee that much hotter.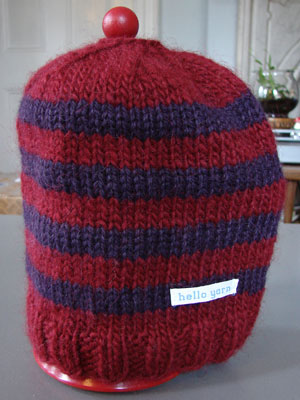 Want the pattern? Hate math? I've done it for you. *French Press Cozy- PDF*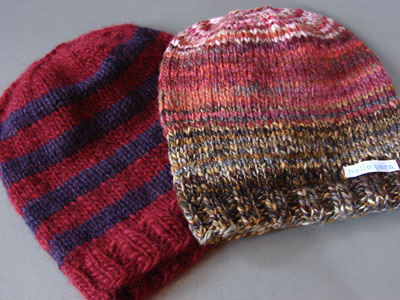 The pattern takes about 90 yards of bulky weight yarn and is a great way to use up leftovers.
PS: I think this is the first time I've remembered to use my little labels. Aren't they cute?