Finished Object: Handspun Leg Warmers
It's the time of year to knit tons of little warm things. I don't mean to. I want to finish the Treeline Striped Cardigan (getting there), I want to rip out that shoulder and try a new one on the Tomten, I want to start Mr. HelloYarn's cardigan. I need to pose for photos in my Cobblestone, for the love of kittens. Instead, I spin single skeins of yarn, dig around for yarn for mittens and lay all the colors out to admire them on the coffee table, and knit things that take 2 evenings, tops. The past few days, it's been legwarmers.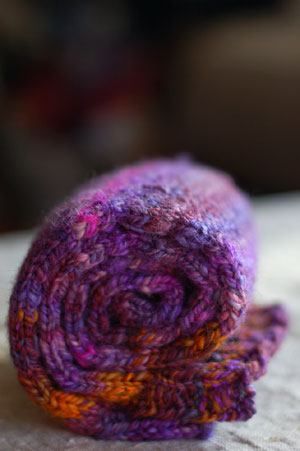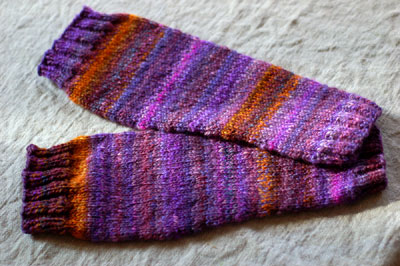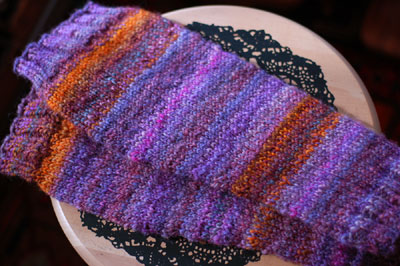 No pattern, they were knit like these, to measure. This pair is 15″ long and took 4.6 oz. of handspun bulky weight 2 ply yarn. I didn't measure the yardage (too excited to start knitting), but I'm thinking less than 250. They were spun from a mix of Mandarin Corriedale wool and Sugar Lips BFL wool. You have to love those little leftover bits from the dyelots for the shop.
Awesome Stuff:
Shambles had a birthday! He's 16 years old now and still a maniac. (Sometimes. When he's awake.)