Notes on Treeline Striped Cardigan
I've been plugging away on the striped cardigan and now have the sleeves done and am up to the waist shaping of the body.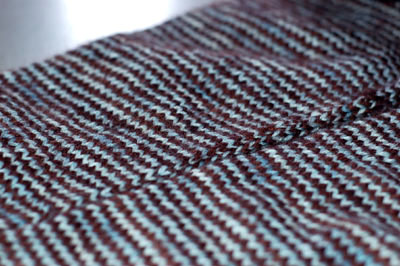 Modification 4 (after size, waist shaping, and yarn):
There was a little something that bothered me in the photo of the sweater on Purl Bee, and after finally getting to the body of the sweater and thoroughly reading *ahem* the pattern for that part, I discovered that there's ribbing at the front edge, in addition to the ribbed edging that is knit on at the end. It adds this blurriness to the stripes that I'm not fond of, so I've left it off. So far so good. I'm still not sure about the striped and ribbed edging, but I'll cross that bridge when I come to it.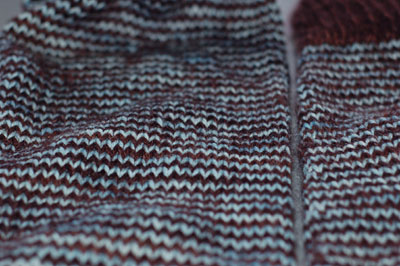 Karen asked about knitting this cardigan in the round, adding a steek, and cutting it down the front and believe me, the thought crossed my mind, but I don't think even the tightest machine sewing in the world could contain Kidsilk Haze. I even thought, for a mere moment, about weaving in the ends of the Kidsilk at the beginning and end of each brown row in order to knit it in the round, but bah. Flat it is. And it's fine, even with the *knit 2 rows, purl 2 rows* striping bit. It's fine.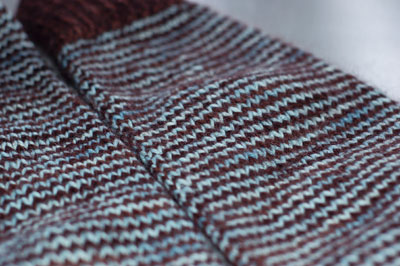 Please excuse the possibly awful photos. I got a new camera and am quite excited. Things can only get better from here on out. :)