"Windswept": August 2019 Fiber Club
This month's club was inspired by wistfulness I felt when looking back at a handspun baby sweater I made in 2007.  I wanted soft colors on soft wool.  This fiber has that same feeling.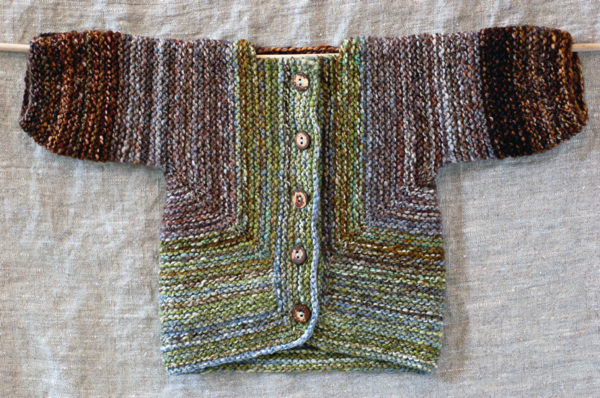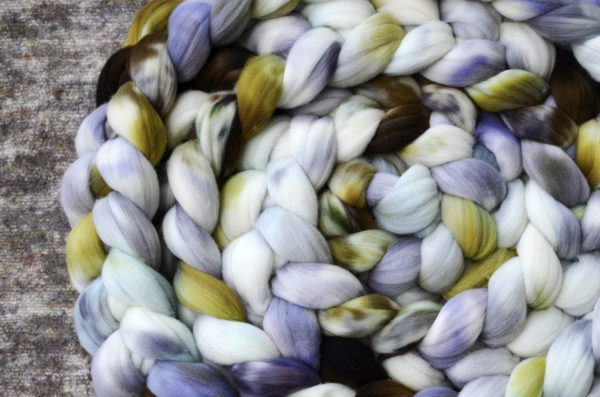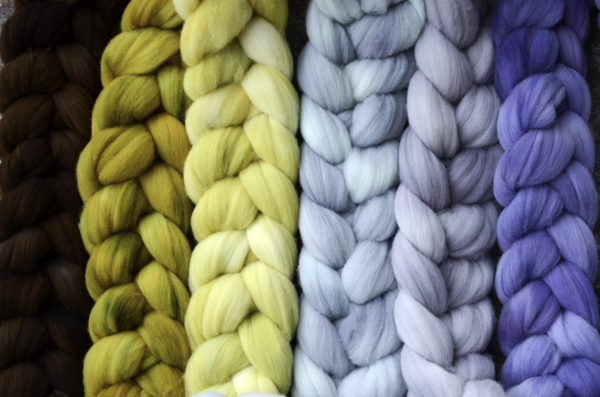 The fiber is a 20-23 micron Rambouillet, which is the French version of Merino. It's very soft with a lively, spongy crimp.  Whatever you make with it will be very cuddly!
August is the first month we are doing a Coordinate Club in addition to the regular fiber club. Welcome, new club members!