"Songbird": A Year of Birds Month 1
One evening recently, some friends and I were having a chat about color inspiration, particularly mine. People send me photos all the time, saying "This would make great fiber/yarn!" and I agree, and I'm thankful. Photos of the natural world are usually where my inspiration comes from, and sometimes I run out of National Geographics. This time, we were talking about birds and how we would all very much like to spin the colorway of a particular bird we saw on Twitter. That led to sharing photos of a zillion birds and here we are.
It was decided that I'd start A Year of Birds for fiber club. Kiki Hall is going to paint the birds, as well! The fact that club was open to new members for the first time without a waiting list for August feels like a new beginning to me, so why not start the birds then?
For August we've done the Western Tanager. Don't they look sweet?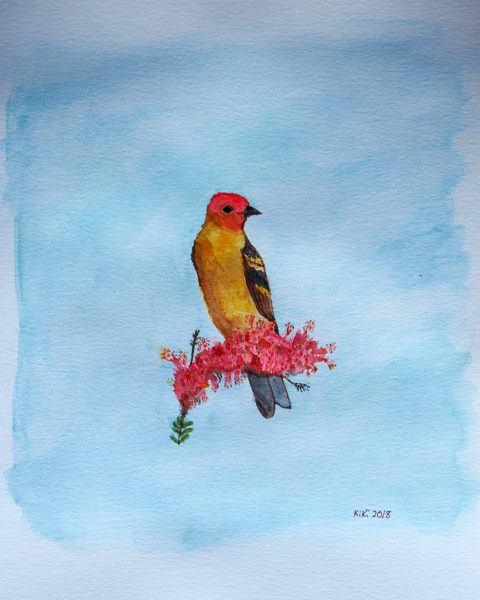 painting by Kiki Hall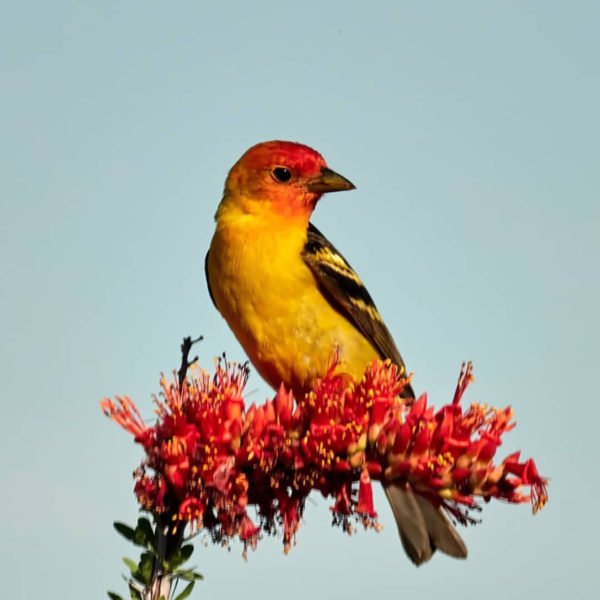 photo by Stephen Hartley
(Seriously, visit both of them on Instagram. Stephen takes wonderful photos and Kiki makes great stuff, and they have hilarious and wonderful dogs.)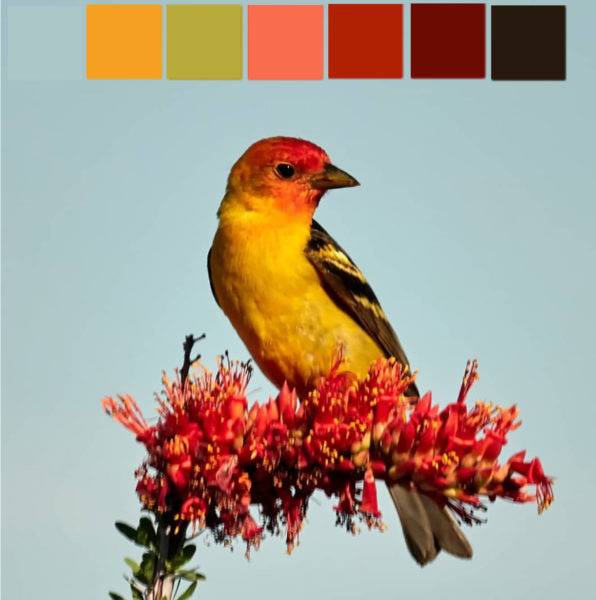 (I reserve the right to take inspiration for colors from the entire inspiration photo and not just the bird so that the colorway is truly rockin'.)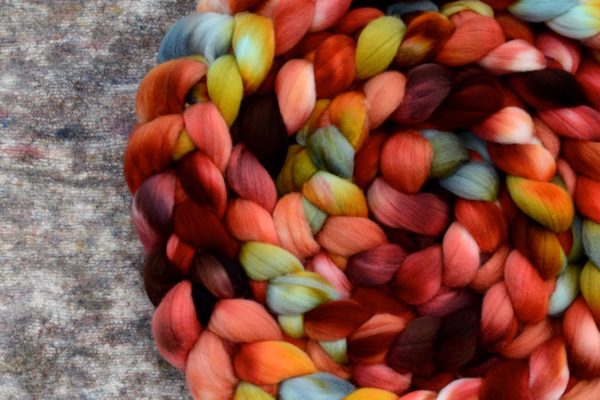 This month's club is dyed on a nice, soft, fluffy Corriedale. Use it for anything! I love Corriedale sweaters, socks, hats, and mittens. It's super easy to spin. It's 27 microns and about 4″ long. This fiber is a product of New England.
Enjoy!