"Night Owl" – August 2022 Fiber Club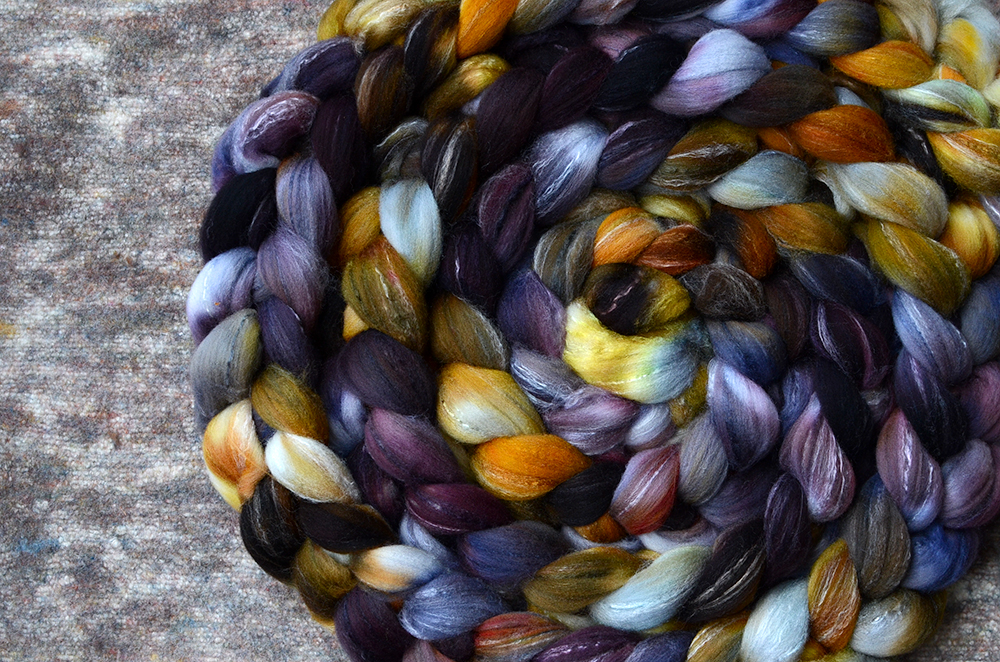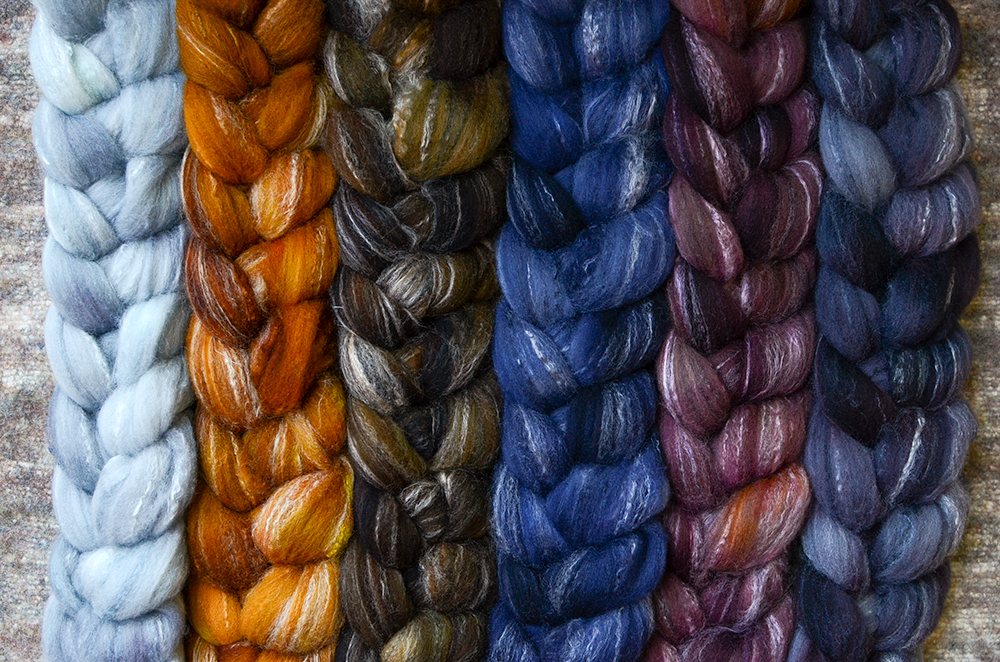 This month's colorway is dyed on one of my favorite bases, the soft, poofy, shimmery USA Targhee Wool/Bamboo Viscose/Tussah Silk Top 80/10/10. I love this stuff! It's a real doughy pleasure to spin.
The colors are deep and dark and make me think of fall nights with a shimmer of moonlight. Have a hot cup of herbal tea and look at the starry sky and enjoy the cool weather.