"Lanthorn": November 2019 Fiber Club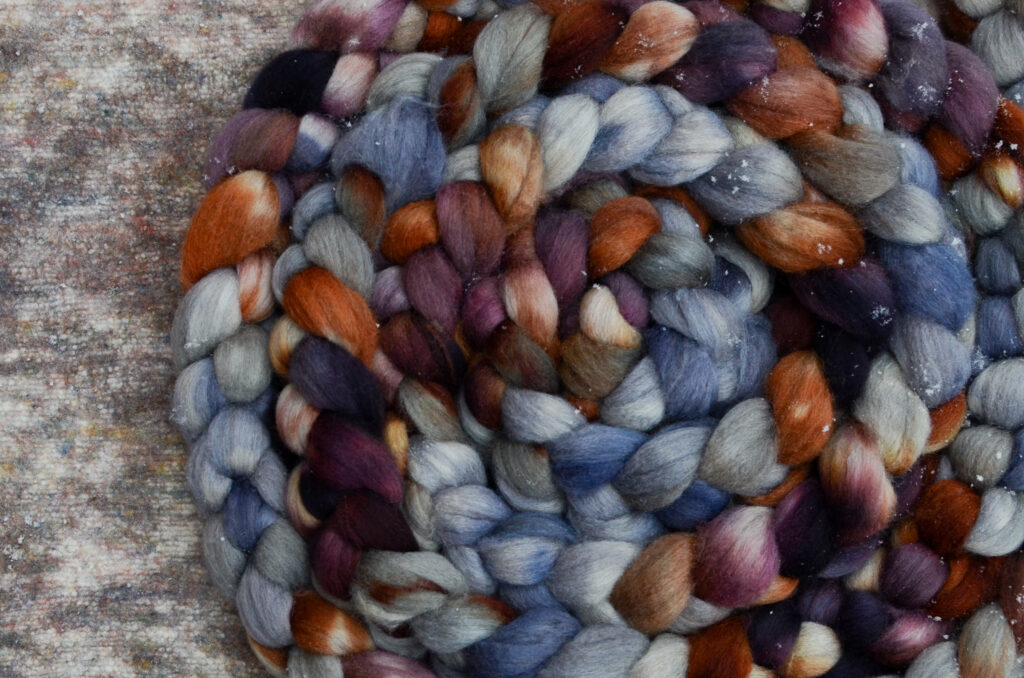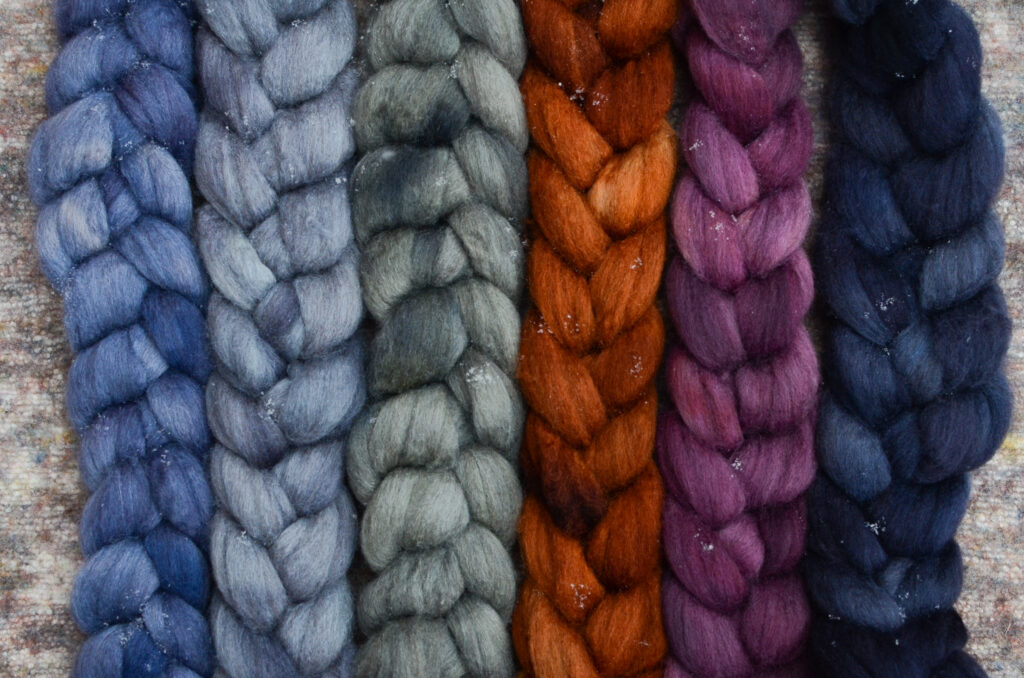 November's fiber is a super gorgeous 85/15 Mixed BFL/Tussah silk. The base is a wonderfully prepared palest cappuccino brown, which gives the colors I dyed so much depth.
This is soft soft soft and so silky. Use it for anything next to skin.
Apologies for the snow! The light outside was gorgeous, the weather a bit dodgy.