"Hover": A Year of Birds Month 2
For September we've done the Costa's Hummingbird. So tiny! So cranky! Such a beautiful mix of super bright and neutral colors!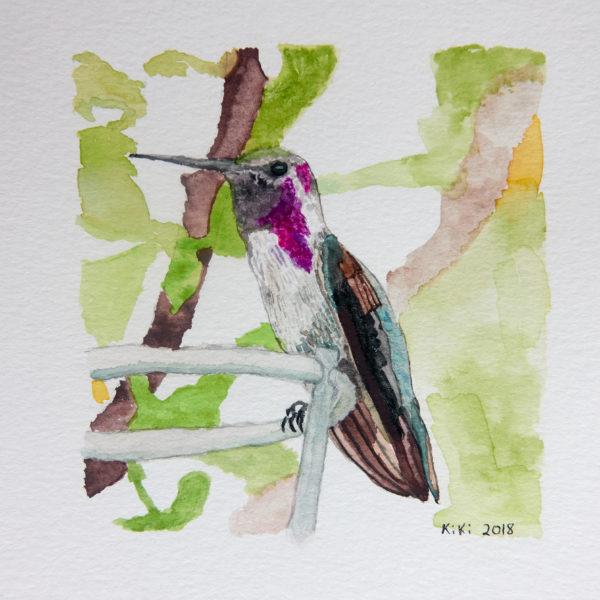 Painting by Kiki Hall.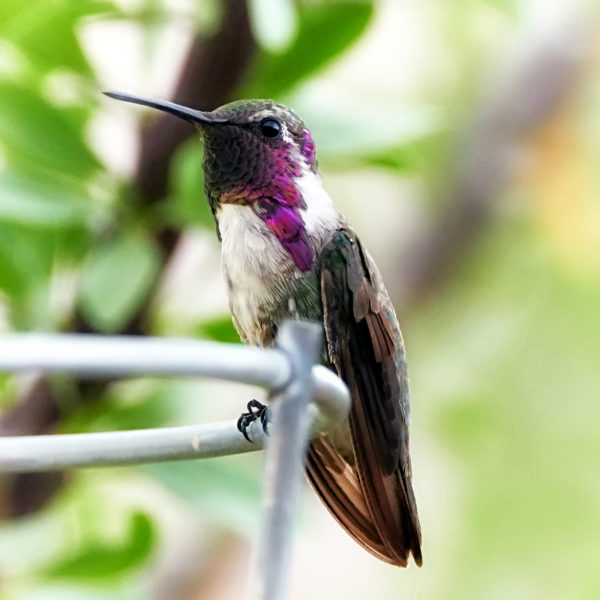 Photo by Stephen Hartley. Thanks so much, you two!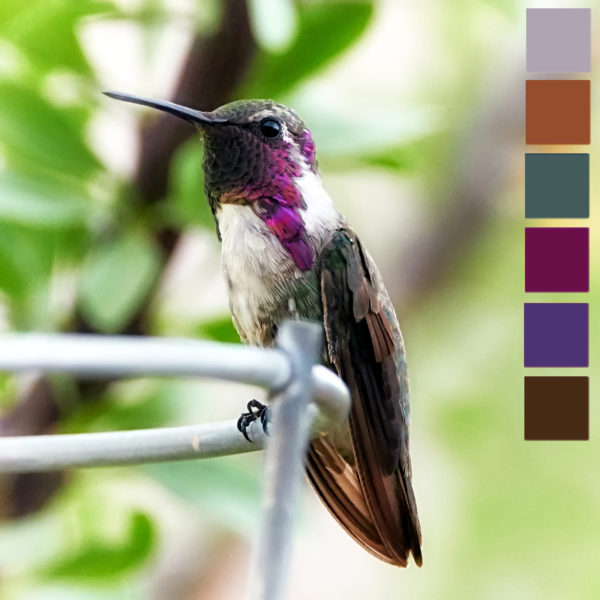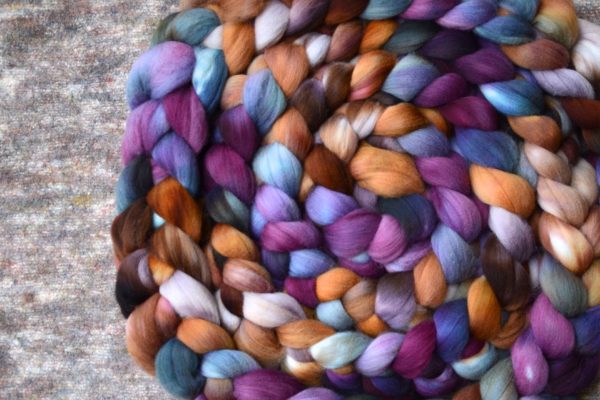 This month's club is dyed on a lovely, soft, and spongy Rambouillet. It's like Merino but bouncier. This combed top is 20-23 microns in diameter and about 3.5″ long.
Enjoy!